MSA Services - Simplify Your MSP Compliance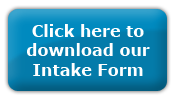 Call us at (866) 477-7005 or click here to email us about how to incorporate Allsup's Medicare Set-Aside Service into your existing claims management process.
Allsup's Medicare Set-Aside service is specifically designed to assist companies with cost-effective, consistent and measurable compliance of Medicare guidelines. We review worker's compensation claims with settlement potential to determine the need for Medicare Set-Aside, establish an allocation amount, and submit settlement cases to CMS for approval in order to comply with Medicare guidelines and avoid costly penalties. The two most common settlement cases that require CMS approval are:
The settlement amount, including lost wages, future medical expenses and other expenses, is $25,000 or greater, AND the claimant is already a Medicare beneficiary at the time of the settlement.  
The settlement amount, including lost wages, future medical expenses and other expenses, is $250,000 or greater, AND the claimant will be a Medicare beneficiary within 30 months.  
With our Medicare Set-Aside Service, we will:
Audit claims individually or in blocks to determine if a Medicare Set-Aside is required.
Analyze future medical expenses that will be incurred post-settlement, including life care plans if applicable.
Provide comprehensive tracking reports that itemize the status of each claim, processing times and fees incurred.
Quantify allocation amount of Medicare Set-Aside funds or request a waiver when no funds are required.
Prepare written proposal and submit electronically to CMS within 30 days or less upon receipt of all necessary documentation to expedite approval of the Medicare Set-Aside amount.
Resolve Medicare liens on expenses relating to the workers' compensation claim.
Allsup's Medicare Set-Aside Success Rate
84.9% of claims are approved as requested.  
11.4% of claims were adjusted slightly higher by CMS and the client accepted the approval with the increase.  
3.7% of claims were disputed because of the increase of the MSA funds requested by CMS. Additional documentation was provided to validate the original request for approval.  

Pay Only for Results
Allsup offers unbundled pricing for lien verification, allocations, submission to CMS, and revisions. You pay only when we successfully complete an allocation or submission. We also offer FREE claim reviews and audits of individual claims or blocks of claims, training and nationwide copy services for claims. Click here to send an MSA referral today.